I'm really bored, so I am offering to do recolors and add-ons for POKEMON-RELATED THINGS ONLY! if you want me to do something real, like a real wolf face, I can't recolor them. I can stick them onto a pokemon or a trainer, but I can't recolor it. Here are some examples of what I can do: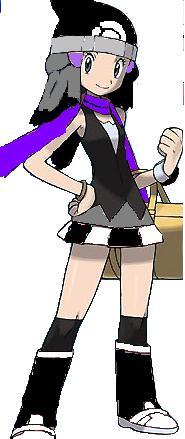 see? pretty good, huh? I can make you one if you like. Just give me a base image (full-sized. I can't do sprites.), tell me or show me what you want to add to it (like with the silver-haired guy. He asked for me to add some flygons. I put them in a way that looked cool.), then tell me if you want me to recolor it, or to leave it alone. If you want me to recolor it, I'll recolor it to either look like you, or to look the best with your add-on (if there is one. otherwise, just tell me an element, and I'll see what I can do). then, I'll post it, and you can save the image to your computer, then use it for an avvy or sig. whichever you prefer. I'll leave all images I create here, until this forum dies. Then I'll move them to LE, which I doubt will be dying anytime soon. Okay, I think that's everything. ON TO THE RECOLORS!
I've seen better... No offense. It's just... The Sprites are unclean, There's black stuff surrounding everything, white lines showing recolors... Work on it. Just a little.
...the first post here, and already i'm being criticized...T-T i'd like to see you make a better one, jerk! T-T i'm going in a corner to sulk...
No offense, but they are kind of... bad. And before you ask
me
to do better...
Recolors
(Actually made from Pokemon Trainers)
Freaky, but...
here are some of my sprites
made from trainers and i recolored the sprites the trainer is me

evee+dragonite

this is nat and her dratini
heres Fira and dusk
evolution 1
evolution 2
evolution 3
plus i make custom requests


Similar topics
---
Permissions in this forum:
You
cannot
reply to topics in this forum